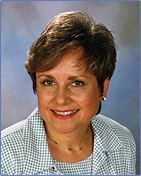 There's so much more to finding or selling a home than price, location, and availability. It's important to work with a professional and knowledgeable agent who can respond to individual needs and who is sensitive to a client's working style and requirements. I am happy to work with clients in a very "in person" fashion, but I am also qualified to accomplish goals through internet, e-mail, phone and fax. Each of my clients receives the level of attention needed to get the job done while being respectful of their time, schedules, and personality. With a background in both social work and accounting, I can easily bring a good balance to every real estate challenge.
As a fully licensed Buyers and Sellers agent in both Massachusetts and Connecticut, I can help no matter which state or side of the river is relevant to the real estate transaction.
Please feel comfortable to contact me if you have any questions or concerns. I look forward to helping you in your next real estate endeavor.
More about Ann
Education:
Graduate of the University of Massachusetts (BS) 
 
Graduate, Realtor Institute (GRI) 
 
Certified Residential Specialist (CRS) 
 
Certified Buyer Representative (CBR) 
 
Previews Property Specialist 
 
Certified Relocation Specialist 
 
Broker's License
 
Professional Memberships:
Realtor Association Pioneer Valley 
 
Massachusetts Association of Realtors 
 
Connecticut Association of Realtors 
 
National Association of Realtors 
 
CRS Counsel 
 
Listing and Selling Areas:
Massachusetts:

Agawam, Belchertown, Chicopee, East Longmeadow, Granby, Hampden, Holyoke, Longmeadow, Ludlow, Monson, Montgomery, South Hadley, Southwick, Springfield, West Springfield, Westfield, and Wilbraham. 
 

Connecticut:

East Granby, East Windsor, Ellington, Enfield, Granby, Somers, Suffield, Windsor, and Windsor Locks 
 
Technology:
Online MLS home access in Massachusetts and Connecticut 
 
Utilization of Advertising and graphics software 
 
State-of-the-art real estate management software; HomeBase
 
Complete communications network: e-mail, cellular phone, and home fax 
 
Corporate Clients; Past and Present:
ABB/Combustion Engineering, Abbott Labs, Amica Insurance, Atlas Copco, Baystare Medical Center, Electric Boat, Hamilton Sundsrand, Hallmark, Hasbro/Milton Bradley, Home Buyers Assistance Corp, Lego, Locktite, Mass Mutual, Med Source Technologies, Merriam Webster, Monsanto, Nova Chemicals, Nufern, Pfizer, Providence Hospital, Resource Relocation Inc., Simmons, Solutia, Suddacor, Tambrands, The Hartford, Unifirst/INS, and the University of Massachusetts